Improvement - Adding and editing properties
Sorry, we can't find anything
March 2021
In the upcoming elina 6.0 release one of the new improvements is property management. This enables you to add areas, types and units yourself to your system/s. It also makes managing property content details easier with an improved interface.
Step by step guide - Adding properties and how to manage properties.
After 6.0 is released the following pages: view accommodation, view area and view type, will be removed from Property content and replaced with one page called "Property management".
In elina 5.0 (current) elina Areas, Types, and Accommodation are managed from here: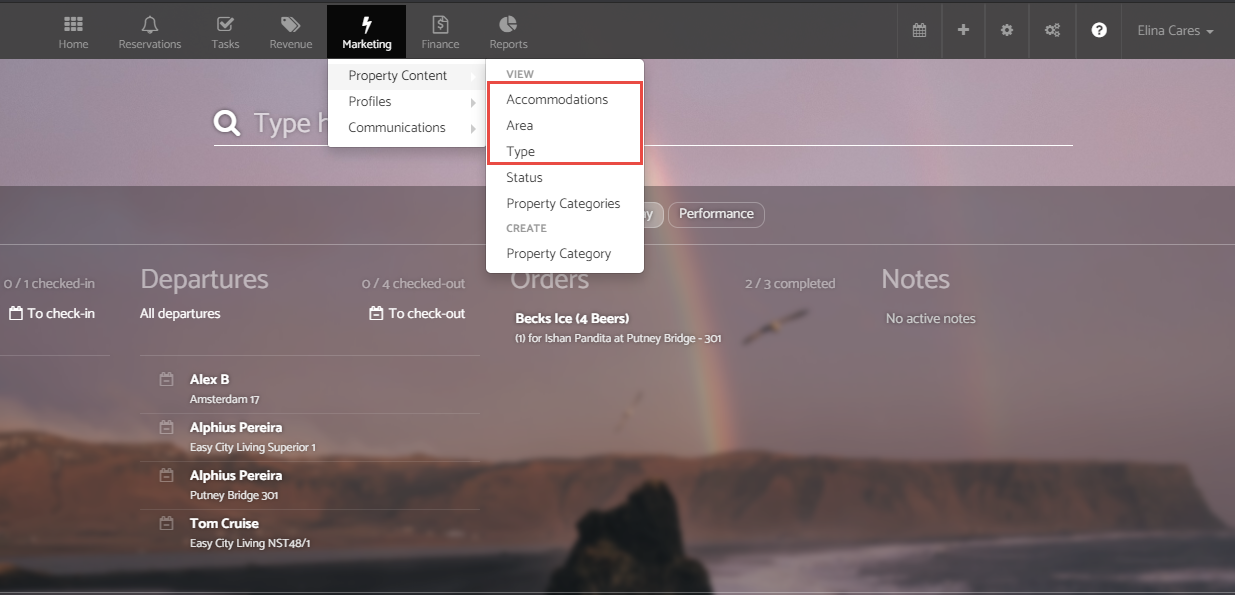 In elina 6.0 all properties are managed from here: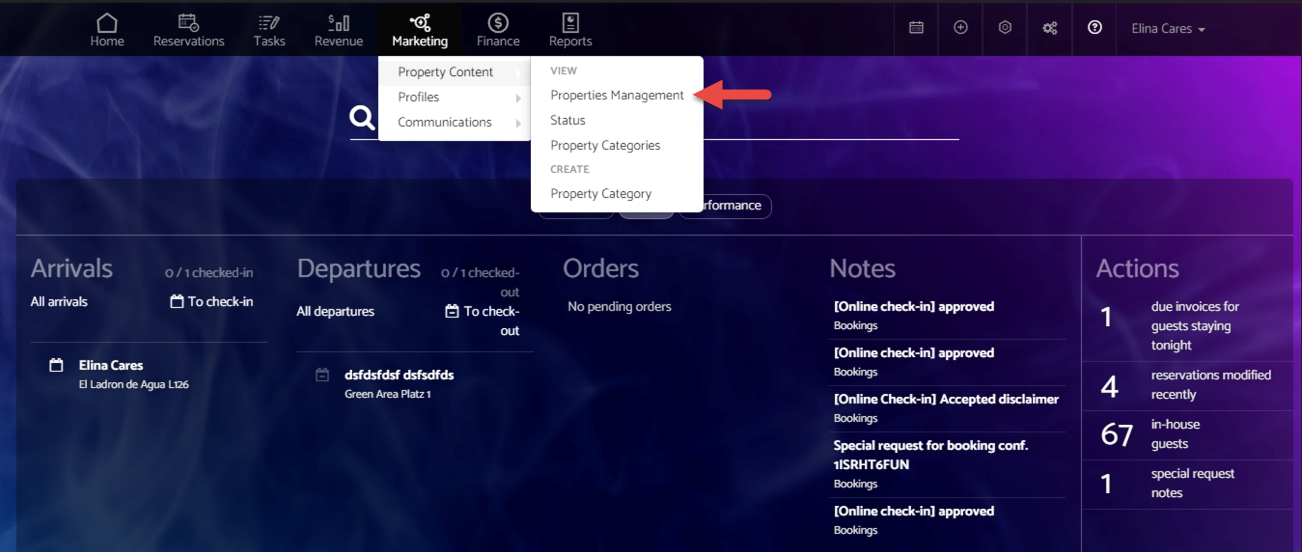 Watch our notifications for when elina 6.0 is released.
Being able to add properties permission. Any settings manager can edit this for you, or ask our concierge team, who can enable this permission.
Please remember to archive any units you do not use or manage for having a tidy calendar and ensuring you are not charged for the use of them.