Improvement - Owner Revenue Report
Sorry, we can't find anything
January 2020
Further to the new and updated owner revenue distribution calculator recently, we have improved the layout and order of the Owner Revenue Report and also renamed it. Previously this was called the Owner Witholding Report.
The following updates have been released
1) Name of the report changed to Owner Revenue Report from Owner Witholding Report
2) The order of the fields and names have been changed to be more user intuitive
3) Some fields which had no use and may have confused users, either staff or owners, have been removed
4) There are three versions of the Owner Revenue Report. The admin version, the owners view version on the page where this report can be run internally by your staff with permissions (reports > owner revenue report) and the version in the owners lounge (owners login) where owners can self serve and download their own copy. All versions now follow the same order, but there are less fields in the owners views.
Read on for what's next...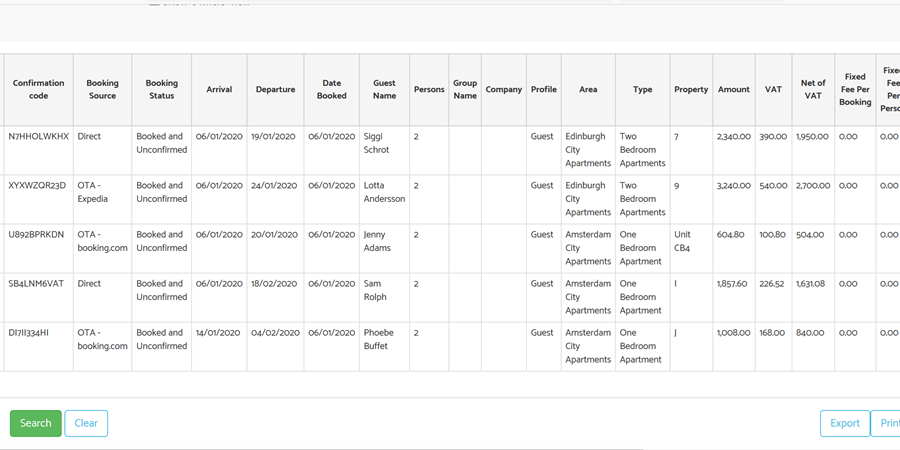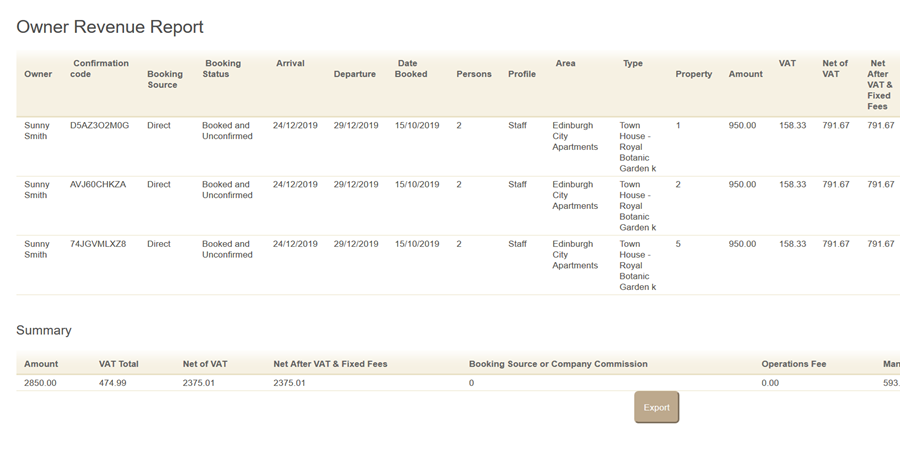 What's next for owners?
Next, we are working on:
A new login for owners which is more dashboard led and user friendly
Some more small improvements to the reports based on user feedback
Enable you to decide per owner / property which information you show on bookings to the owner via tick boxes. Before we did this we needed to tidy up the reports
Enabling improved management of payment for bookings to owners, either in full or part, as well as crediting or invoicing owners