Overview
The elina platform, as well as a number of our websites, has an integration with Google Maps, which requires an API key in order to work. We use Google Maps to display your properties and to geolocalise them. 
In order to use this Google-provided service, you are required to set up billing information in the Google Maps Platform and generate an API key that elina needs to access its service.
CREATING a Google API key
Click on Sign In and log in with your Google account credentials
Click on Get started and check all options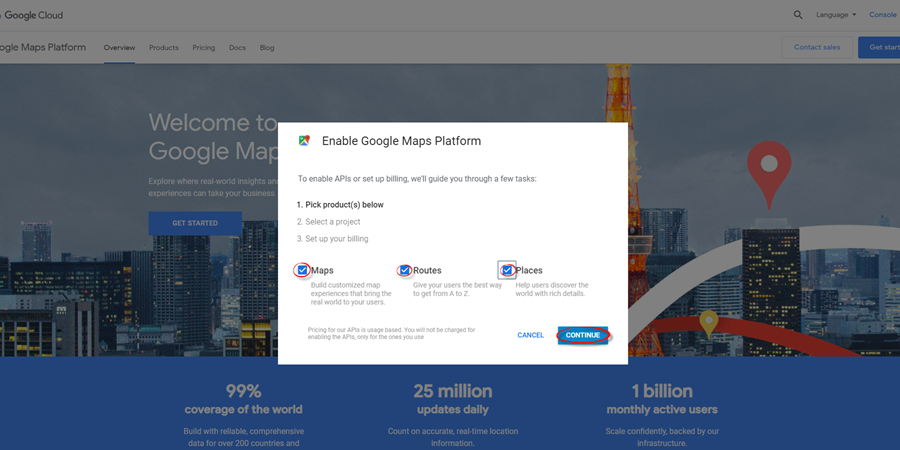 Give the project a name, e.g. "My Maps" and click Next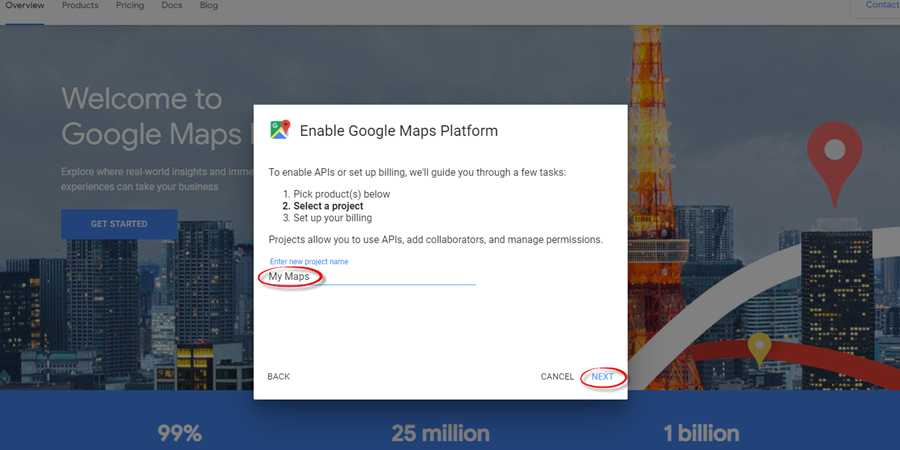 Set up your Billing Information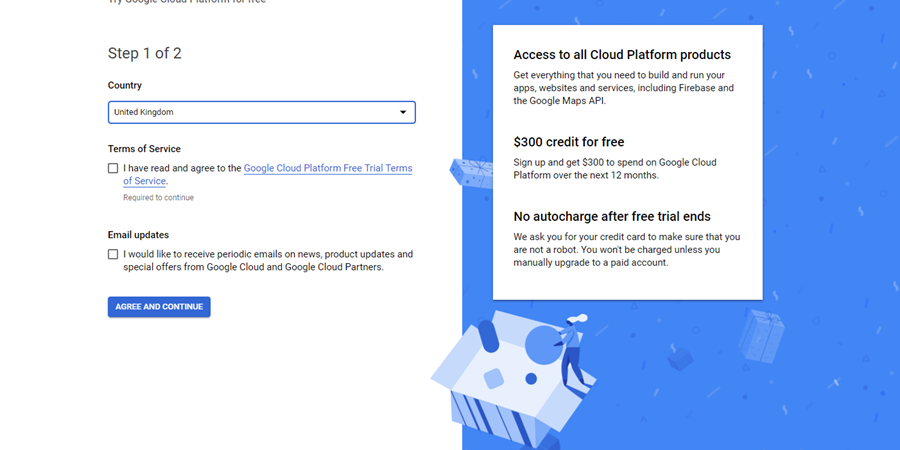 Copy the key and click Done
Hold on to the key so you can send it to the elina Concierge Team at the end of this process.
Click on Secure Credentials
Click on Application Restrictions -> HTTP Referrers at the bottom of the page
"Add an item" for your Elina system as well as the Elina booking engine URL in the following format:
Elina system: if your Elina URL is https://customername.elinapms.com

 

you please add

 

*.elinapms.com/*
Booking Engine: if your booking engine URL is

 https://customername

-bookings.elinapms.com/elina/welcome, please add *customername-bookings.elinapms.com/*

NOTE: Please include the asterisk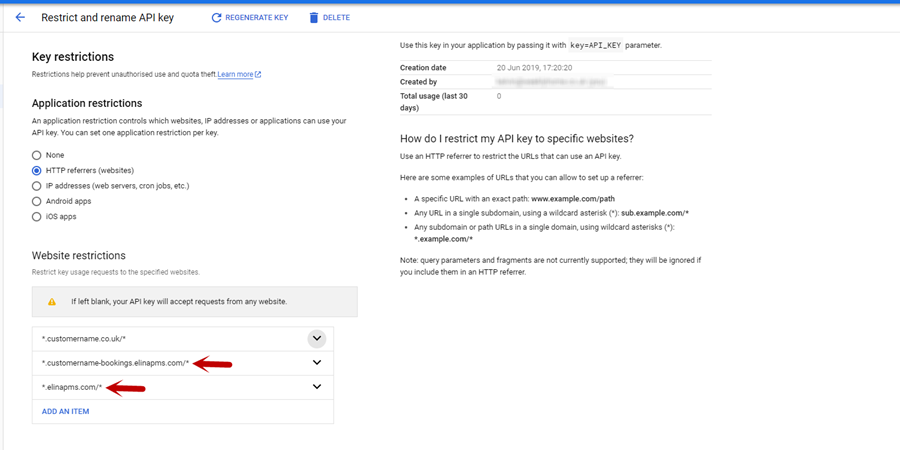 Go to APIs & Services -> Dashboard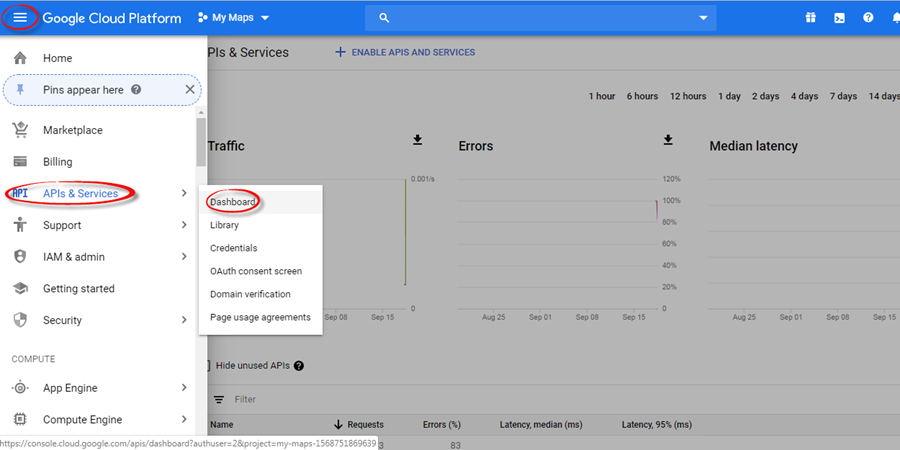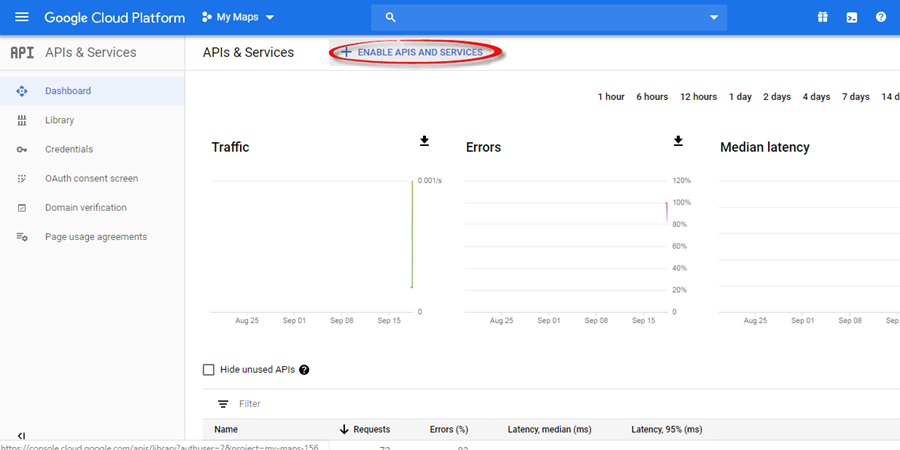 Select Maps JavaScript API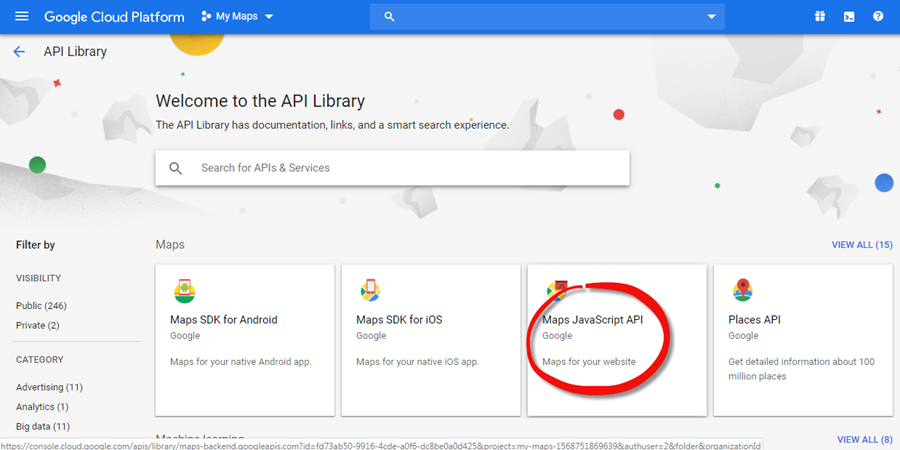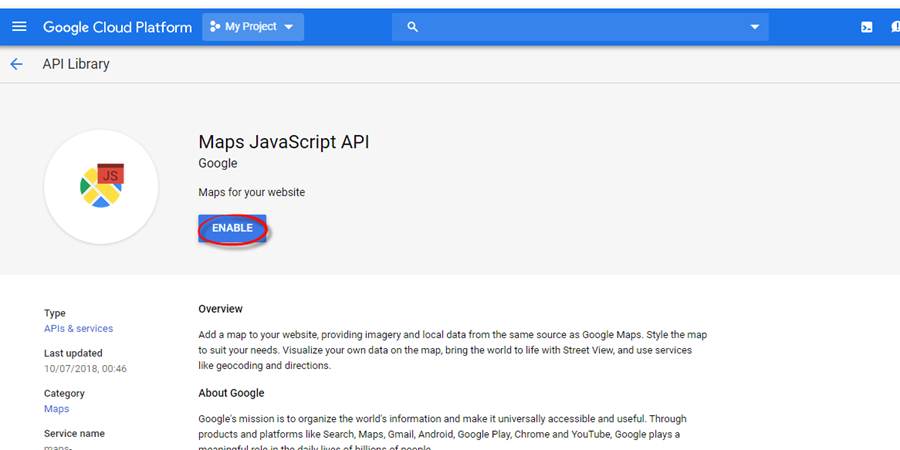 Add restrictions
Make sure the following restrictions are enabled:
Places API
Maps Embed API
Maps Javascript API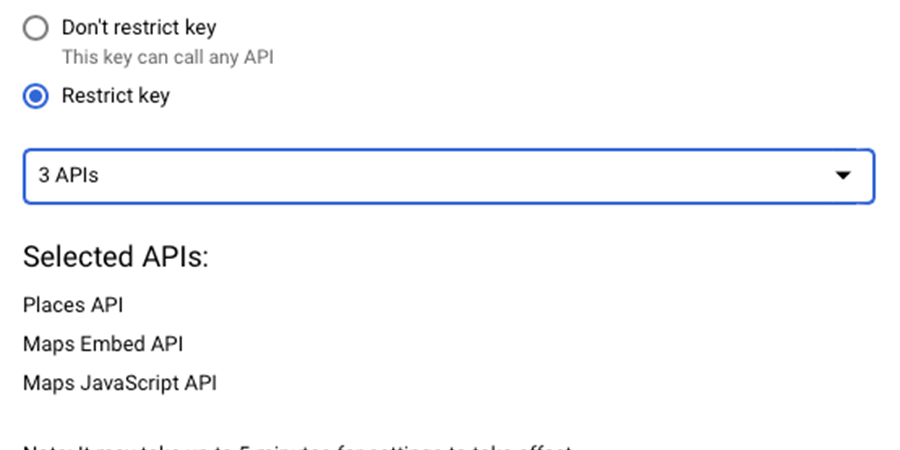 Send the API Key to the elina Concierge Team
The elina Concierge team will add the API key to your system settings allowing you to start using the Google Maps API.